12 Things You Should NEVER Ask A Companion
Rather its nervous banter or general curiosity, there are somethings a true gentleman would never ask their companion. There are million subjects you can discuss during your date be the 12 on this list are a major NO-NO! Keep your dates light hearted and keep these questions far away.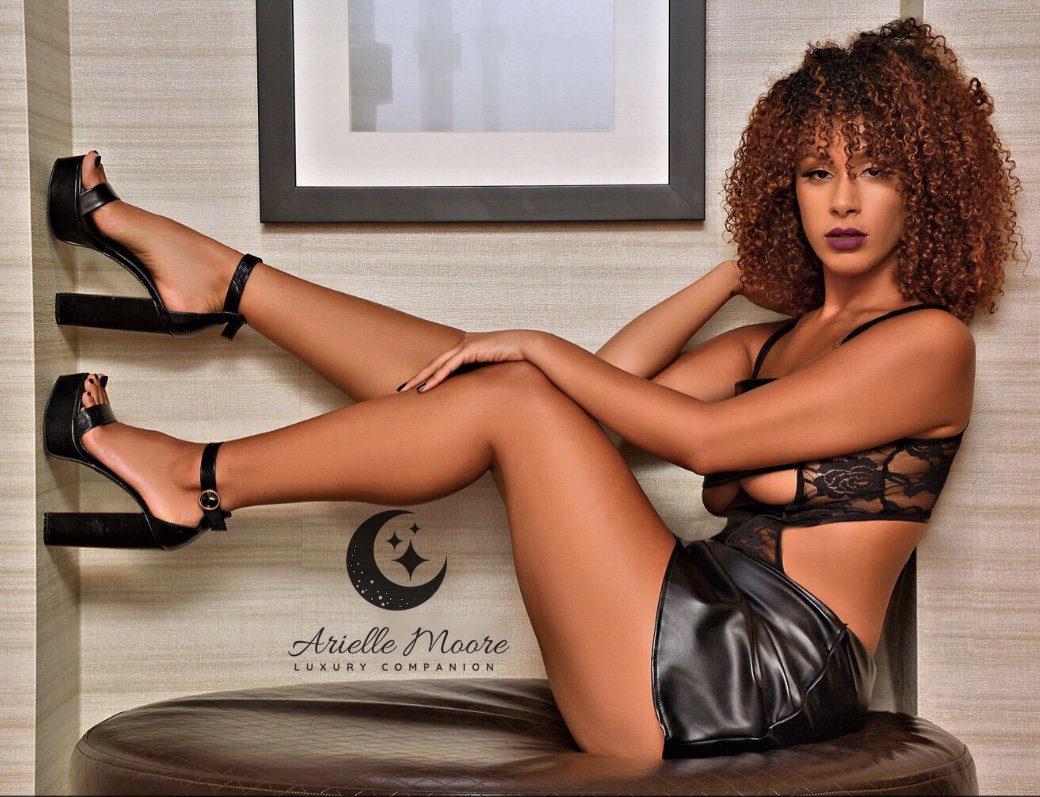 Arielle Moore
Femme Fatale December 18, 2018
A gentleman takes our Femme Fatale, Arielle Moore, Vivian and Chantel on a tour of the White House and a fun night on the town. 
From NBC New York, Oct 30, 2018: Masked Men Ambush Dominatrix in NYC Hotel, Tie Her Up With Duct Tape
According to authorities, four masked men knocked on the hotel door of a dominatrix in Queens, pushed their way in and tied her up at gunpoint before running off with an iPhone, cash and a debit card.

Police say the heist at the Ramada Inn was targeted. According to authorities, they knew the woman was a dominatrix. The woman got a call from an unknown number she figured was a client; when she opened the hotel door, she expected her client to be on the other side. It was not her client.

The four men, all wearing black hooded sweatshirts or jackets, forced their way into the 27-year-old woman's room when she opened the door. They held her at gunpoint and bound her with duct tape before stealing the phone, cash, card and her driver's license.

She was treated for minor injuries at a hospital and released.

Cops released surveillance video of the suspects creeping around the hotel hallway. Anyone with information about them is asked to call Crime Stoppers at 1-800-577-TIPS.
Fan Questions & Feedback:
Via Text: Hey girls- I'm in Dubai! I haven't been advertising online and don't know where to go. I see lots of Nigerian and east European girls walking along Jumeriah beach and I've heard of an area that's just for girls working but I want to find high end clients. Please help, only here for 2 more days.
---
Via email: Subject: Blacklists?
Hello,
Fellow escort here! (In SF) just wanted to say that I love the show; you guys are doing a fab job and it's so much work putting on a podcast so thank you for doing it and for always promoting safe and wonderful advice. I was curious; could you guys do an episode on blacklists? I keep my own personal blacklists and I know that other girls have them but otherwise I rely on just references to make sure that my clients are good/safe. I think it would be a great topic and I would really appreciate your input/industry expertise!
---
From: Online form on show's website 
Subject: Y'all are amazing!
Message Body:
Thank you two so so much. I can't tell you how much I appreciate your hard work on the podcast and your other endeavors. I sugar, and I have found your podcast so informative. I am considering being a companion as well. I live in Tampa and it seems like a lot of the people on SA are really looking for companions anyway. If I do, I will owe so much of my confidence and success to the positive messages you share! You two are amazing women – thank you!
---
Twitter DM
Hello lovely ladies. I just got all caught up on all the episodes. I found your podcast a couple weeks ago and have been binge listening in between my civilian job and life in general. I absolutely love listening to you guys and have gained much insight in the world of sex workers.
I have some experience in this lifestyle and am looking to get into the world of escorting. I started a few years ago and have been on and off. I've posted ads on Craigslist, I have an account on Seeking Arrangements as a sugar baby, and I have a FetLife account (FL)- which was just mentioned on the recent episode, pretty much a BDSM site.
Now that I am caught up on your podcast am in the process of branding myself as an escort. My goal is to have a site up and running and to be included in your little black book of introductions by my 25th birthday which is in the beginning of January.  
Thank you so much for making this podcast and I look forward to every episode.