This event sold out in under one week! Thanks to all 34 women and 4 gentlemen that will be attending. We look forward to having a wonderful time with you in April!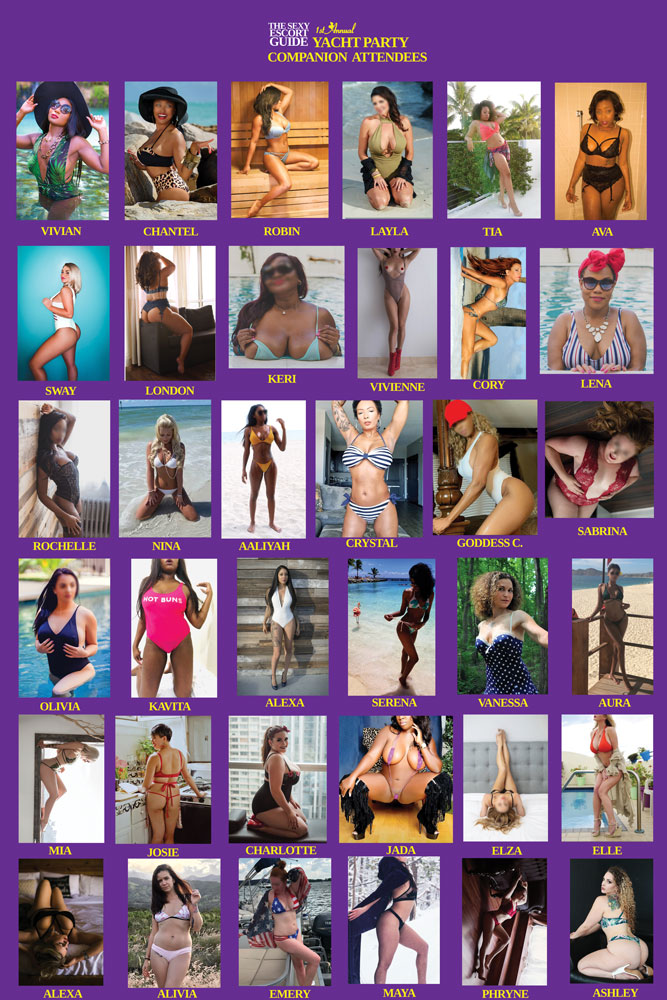 A BIG THANK YOU to all the fabulous ladies that attended our 1st annual Ladies Brunch! See you next year!
TSEGP 1ST ANNUAL LADIES BRUNCH EVENT GALLERY
The Ultimate Event To Party & Network With Top Companions In The Industry
Ladies, cast your cares away at our 1st EVER Annual Ladies Brunch. Meet your favorite hosts Vivian & Chantel in the flesh!
Network and Play with the BEST in the business while enjoying a fabulous brunch in a gorgeous waterfront Miami Mansion, prepared by a private chef. There will be 2 female DJ's spinning your favorite tunes. The champagne will be flowing and there are no rules! Lounge by the pool or dance the day away, all the while connecting with your fellow companions and playmates.
This is a party that will go down in the books! THIS EVENT IS OFFICIALLY SOLD OUT!!! We look forward to meeting all the beautiful ladies!
Gentlemen! You can join all 25 of us by Sponsoring the LINGERIE AFTER PARTY. Sponsorship Tiers Starting at $1,000. Only a LIMITED amount of gentlemen can join us, as we are keeping this very EXCLUSIVE. EMAIL US for the details!