Gentlemen! 3 Things To Stop Worrying About In 2019
Gentlemen! It's a new year and that means it's time to drop bad habits from 2018. Listen to this episode to get the top 3 things that you should stop worrying about in 2019.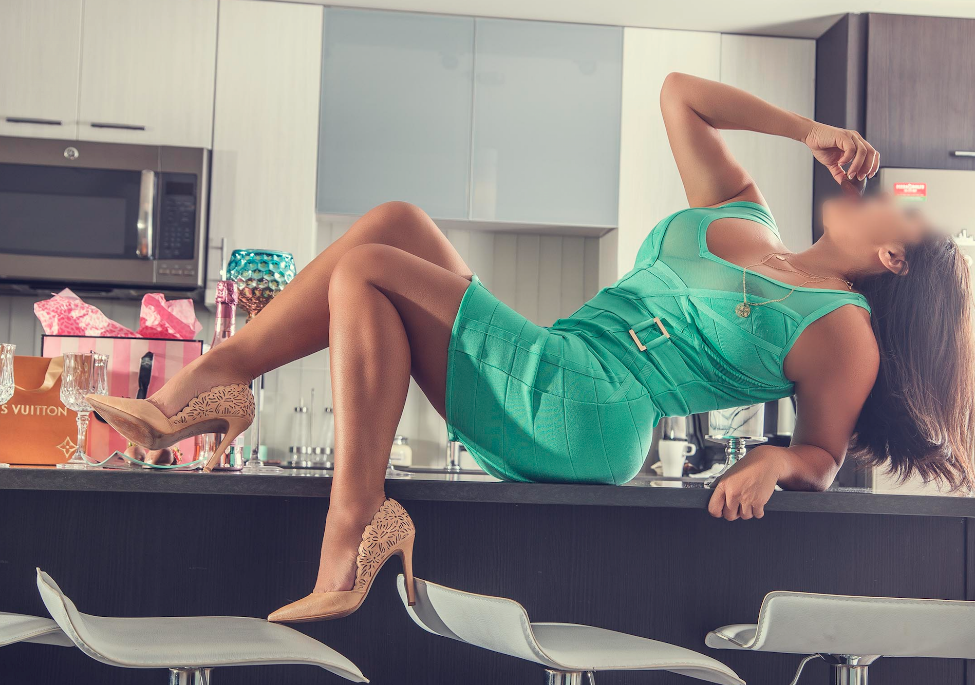 Veronica Turbay
Washington D.C.
From USA Today, Nov 17, 2018: Swiss authorities refuse to close brothel, say it 'fulfills social need'
In Geneva, Switzerland,

local newspaper reported recently, that a local business was disturbing the peace of a handful of residents in a scenic lakeside community of about 14,000 people.

The object of the dispute is a local brothel, located in the town's historic center, just a few steps away from their City Hall. Several residents who live in the brothel's vicinity recently wrote a letter to the city officials, complaining about the sights and sounds coming from the facility, and asking authorities to shut it down.

"Almost every day, the women stand naked by the windows," the neighbors wrote, adding that "the ladies wait for their customers and start loud music as soon as they arrive."

But municipal officials responded that the brothel will be allowed to operate because of the valuable service it provides. "This establishment has a right to exist, as it fulfills the social need of the population," authorities wrote in a letter to the complainants.

They added that the disturbances have a "neighborly character" and are accidental rather than intentional.

This response has sparked swift reactions in the local media. While some pointed out that a brothel shouldn't be located in a residential area, others applauded the municipal decision. "These people watch their neighbors through the window and then complain about what they see?" a reader commented in the local newspaper.  "They want to forbid whatever action doesn't meet their moral standards," he added.

Another reader proposed a compromise for a peaceful coexistence in the neighborhood, suggesting the brothel should "invite the neighbors over. Then nobody will complain."

The municipality's refusal to shut down the brothel reflects the liberal attitude the Swiss have toward sex workers. Prostitution is legal in this country of 8.5 million people, and regarded as a regular service industry that falls under the category of "economic freedom."

In Switzerland, the sex industry is heavily regulated to prevent pimping, human trafficking and ties with criminal networks. Prostitutes must register with their city authorities, get regular health checks, pay income tax, make Social Security contributions, and generally comply with the law.

"There's no rule that sex clubs must be located on the outskirts or in industrial zones, a brothel has been in this downtown location for over 30 years. Complaints have been very rare", A spokesman for the city's municipal authorities told USA TODAY.

In Geneva, sex workers have formed a union that works with city authorities to improve their work conditions and earning potential. In Zurich, taxpayer —sponsored drive-in "sex boxes" have provided a safe and discreet environment for sex workers.

And a few years ago, dozens of brothels in the city of Lugano made news when they started training prostitutes to use defibrillators after several clients suffered heart attacks.

Meanwhile, the manager of the brothel in question, said he is instructing his staff to be more discreet and promises to mask the building's windows, so no offensive sights permeate the neighborhood.
Fan Questions & Feedback:
From itunes – Please subscribe and leave us a review so that more people hear about the show. This review is from user Laura_Luna.
Lovely, Brilliant and informative
Thank you Queens for this podcast! I'm a gal that's not in the biz but listening has helped me with my confidence & dating life. Your "in the news" segments also bring light to what's going on in the world and helps me to find ways to show up for the sex worker friends in my own life. Keep up the amazing work! Blessings and Abundance in 2019 for you both!
---
From: Online form on website
Subject: Thank you!
Dear Vivian and Chantel,
Thanks to your amazing podcast I have recently been inspired to make the leap from sugaring to escorting. Over the past several weeks I have had a professional photo shoot, built a website, and set up my business! Without your podcast I would never have imagined that I could be part of such an exciting world.
I have become a patreon subscriber to the podcast of course, and I encourage all my clients to listen and donate.
I would love to be included in your little black book, would you mind telling me what information you require?
On an unrelated note, last week you read my friend Sabrina's email on the show and I screamed out loud with excitement! Sabrina has been giving me incredibly helpful feedback as I build my brand and she was the one who initially recommended I listed to TSEG. Your podcast has been instrumental in helping me realize that there are far better gentlemen out there than the splenda daddies on SA.
I can't wait to hear more from you lovelies in 2019!
Thank you so much again
---
From: Online form on our website
Subject: Rejected by Slixa because I "appeared" too young
Hi ladies,
I've been a loyal listener for the show and just recently started advertising myself as an escort.
I'm 21 years old and was required to submit age verification to Slixa. After I submitted my verification, I was told that my account is deleted because "even though you are able to provide age verification, you simply *appear* too young and your profile is not in keeping with the tone we want to convey on the Slixa website."
I am frustrated and disappointed because I felt like this is a remark about me being youthful looking and *Asian*.  Because one of the stereotypes of Asians is that they look young. This is my website  with my photos.
Should I forget about Slixa or try create another account with makeup making me look old?
Keep up the good work!
3 Things To Stop Worrying About In 2019:
Screening

– We (along with practically every companion) have probably mentioned this about a million times now. Screening is a GOOD thing for both parties. Ladies that screen show you that they are selective about who they chose to spend their time with. Quality ladies screen, your session is more relaxed because the lady feels comfortable. Ladies that don't screen are probably cops or plan on robbing you and having their pimp beat you up. Ladies that don't screen are also probably desperate. Think about it, which lady would you want to see? We've mentioned several articles where police officers do stings and they arrest several men and publicize their real identity for the world to see, along with their mug shot! So your real world information that you were so afraid to give out will definitely get out there an NOT in a good way. Believe us when we say that companions have no ill intent for the private information you share with us. We just want to make sure that you are who you say you are and are someone we would like to meet. All we are doing is researching your information for our safety (and yours) so please stop giving us a hard time in 2019!

A Menu

– This is going to sound like a broken record but sex for money in the united states is illegal! That means that in 2019, you cannot email or call up a lady asking her for the sexual services she provides, or if she provides xyz services. You will get ignored, blacklisted, and hung up on. No one one has time to risk their livelihood because you're looking for illegal services. You should go into your date just like you would in the vanilla world, the only difference is that if you treat us well, you won't be disappointed. But as we've said before, if you must have specific services performed during your session, take a trip to nevada and visit one of the brothels where prostitution is legal. Leave us companions alone because we would rather spend our time with gentlemen that are interested in an authentic experience, not one limited to a menu!

Deposits

– this was a controversial topic in 2018 because several men got duped by a particular companion, where she ran off with their deposits. Including a client of ours who we interviewed on episode 25. Gentlemen, the reason why we now require deposits is due to many guys canceling last minute and we're left holding the bag. We've heard too many stories of ladies visiting cities because guys begged them to come there and when they arrived, crickets! They never heard from the guys again! This is a no no in 2019. There are expenses we need to take into account especially when we're touring. Flights cost money, hotels cost money, not to mention our time! Why would we visit any city if we didn't have guaranteed and confirmed sessions waiting for us? Even ladies that are local and work out of hotels, they are not going to get an incall just for you, so you could cancel last minute. Now the lady is out of about $200! How would you like it if someone did that to you? We also have cancelation fees, just like mainstream businesses do. I have cancelation fees and I know Vivian does, as do many other companions. Do not book a session unless you know for sure that you are going to follow through, otherwise you would need to pay a cancelation fee. And if you think that you can get away with not paying it, think again! You would be blacklisted to the moon and NO QUALITY LADY will see you, except the cops that don't screen. So good luck in jail and explaining to your wife that you ended up there because you refused to pay your reputable companion her cancelation fee. I know this might seem harsh but the point of this world existing is for companions and gentlemen to spend time enjoying each other and living life in a spectacularly thrilling way. That becomes hard to do when the gentlemen make it difficult for ladies to provide that experience. So gentlemen, do better and you will receive the best experience and treatment. We guarantee it!