Top 3 Things To Focus On In 2019
On the last episode the ladies told you what not to worry about, so this episode they give tips on what to focus on. Drop the negativity and let's prosper!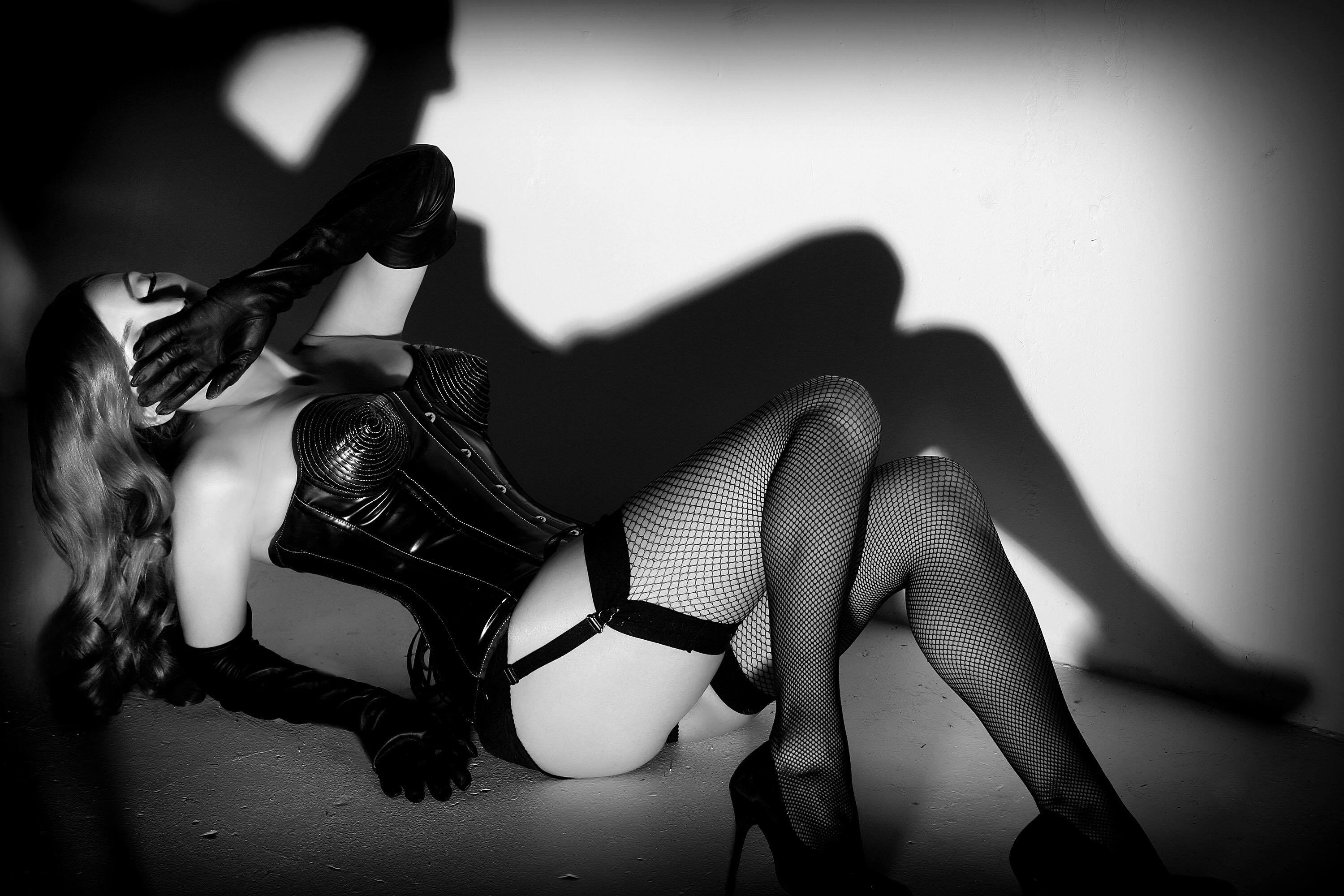 Vivienne Masters
Miami, FL
From Reason.com, Dec 21, 2018: Congress Ramps Up War on Sex Workers and Their Customers With Secret Votes on Four New 'Protection' Laws
Congress is now "strengthening federal efforts" to be tough on sex buyers, based on the false idea that customers of consenting adult sex workers drive demand for minors

All state and local cops, prosecutors, and judges are to be trained on "best practices for prosecuting buyers" of sex and how to use asset forfeiture in these cases.

A federal working group on the study of sex-buyer arrests will also be created.

In addition, Congress "clarifies that commercial sexual exploitation is a form of gender-based violence," whatever that means.

Meanwhile, in the Senate, Majority Leader Mitch McConnell was using the process to usher through four bills at the intersection of law enforcement, human rights, bureaucracy building, and foreign diplomacy. In addition to the Frederick Douglass Act, the following bills also passed the Senate by unanimous consent:
The Abolish Human Trafficking Act (S. 1311)

The Trafficking Victims Protection Act of 2017 (S. 1312)

The Trafficking Victims Protection Reauthorization Act (S. 1862)
The chambers are now resolving differences on all three before sending them to President Donald Trump for signing. The total package includes a mixed bag of policies and funding priorities.

Tucked in some tiny sections are significant changes, some that go way beyond human trafficking. For instance, a section of

S. 1311

would allow state law enforcement to use secret wiretaps on sex workers and their customers.

Another "amends the federal criminal code to authorize the Department of Justice (DOJ) to bring a civil action to stop or prevent criminal offenses related to suspected forced labor, sex trafficking, or sexual abuse." This would give the DOJ more leeway to preemptively shut down businesses while building a criminal case.

They set aside more money for Customs and Border Protection "to expand outreach and live on-site anti-trafficking training for airport and airline personnel"—efforts that have so far yielded a host of high-profile stories about profiling interracial families and not a single confirmed story involving actual sex traffickers.

I know this all sounds like more bullshit and is hella depressing but one good thing came out of this whole debacle.

For nearly two decades, the feds have been leading and supporting anti-human-trafficking efforts with little accounting for the money and time spent or the results. Now, Congress is instructing DOJ to report on the methodology it uses "to assess the prevalence of human trafficking." In addition, federal crime reports are instructed to start measuring instances of child-labor violations, assisting or promoting prostitution arrests, and solicitation for commercial sex arrests.

Congress also tells the government-funded National Center for Missing and Exploited Children "to make publicly available the annual report on missing children and the incidence of attempted child abductions."

And it asks for more accountability from Homeland Security Investigations (HSI) about trafficking-related investigations. HSI is involved in all sorts of prostitution stings around America, especially ones involving Asian massage parlors.

For at least a decade, lawmakers have made a big deal about introducing, supporting, and passing bills related to sex trafficking. Interestingly, there was little fanfare from folks in Congress about the passage of these measures. It seems that when these efforts aren't full of sex panic and high-profile targets like Backpage, there's little glory in claiming credit for them.
Fan Questions & Feedback:
From: Online form on our website
Subject: Gems
Message Body:
I was listening to the most recent episode with your story about the sugar daddy and was wondering if you'd be able to list the qualifying questions to ask men when I'm freestyling in the future.
I'm actually originally from Florida and have been in DC for over a year now and this podcast helped me get into the business seriously. So for that I thank you!
My website is currently being done by PS group and should be done in the new year. I hope this message finds you well and thank you in advance for any info you can provide
---
Hi Vivian!
I hope you are doing well. I just listened to podcast 36 and had a question for you specifically. I am rebranding for 2019 (which is why I have delayed joining the Little Black Book) and I would love to order business cards to take with me when I go out. Many ladies have mentioned business cards before, but none have really stated what they actually include on their cards. Would you mind giving me advice on what should be on a companion business card, or would you mind showing me what yours looks like?
Thank you so much
Top 3 Things To Focus On:
On the last episode, we gave you 3 things to stop worrying about in 2019. So we thought for this episode we should also give you things that you SHOULD be focusing on in 2019 to grow your business and thrive.
Marketing Yourself & Brand

– In 2019 we all need to be reminded that without paying clients you won't make any money, which means you won't be successful! Clients need to know you exist or you won't get any bookings. So we want you to sit down and really strategize on how you plan on marketing yourself to the clients you want in 2019, keeping in mind that consistency is key! Your mission every single day is to do things that put money in your pocket! Read marketing books and blogs if you have to. Pay attention to how the successful girls in your area market themselves and make sure you do right by yourself by putting 100% into your marketing efforts. So before you tweet something, or post something on instagram or snapchat, or do anything period. Ask yourself "is this going to attract the clients I want to meet?" We suggest that you read the book "

The One Thing

" to help you with staying on task. And that also leads us to remind you to READ EVERY DAY! Blogs, news articles, books. For those who rather listen to a book, amazon has audible which is a monthly membership. Amazon also has a kindle membership where you can read unlimited e-books for a low monthly fee. Treat your business like a business and YOU are the CEO!

Your existing clients

– We've mentioned a few times on the show that it is a lot cheaper and easier to retain existing clients than it is to market to get new ones. Regulars are the gifts that keep on giving. All the successful companions today won't be where they are without their wonderful regulars. So make sure you treat them like gold, especially if they are booking multiple hours with you. Be thoughtful and treat them like they are special because they are. You want them leaving your presence feeling wonderful, like they are on cloud nine EVERY TIME THEY SEE YOU. This is THE key to becoming a successful companion. If you ignore this advice, you're going to be one of those girls who constantly bitch on twitter about how slow everything is. Do be that girl!

Saving (To Invest)

– Most ladies (both in and out of the companion business) spend EVERYTHING they make. Then when the unavoidable emergency happens, they have no safety nest and are forced to use a credit card which charges ridiculously high interest rates and they end up digging themselves into the rabbit hole of debt and everything feels hopeless. According to CNBC, 1 in 3 Americans have less than $5,000 saved for retirement, and 21% of Americans have NOTHING saved at all! Let's not become a part of this statistic. If you feel like you have a ton of debt and this all seems overwhelming to you, it's ok because you can start with baby steps. The first thing you need to do is save

$1,000

for emergency. This is a very attainable number so just start TODAY slowly stash away money until you reach $1,000. After this, you should COMMIT to saving 10% of everything you make while simultaneously chipping away at your debt. Start with the one with the highest interest rate. You should also track your earnings and your spending. The app Mint is great for tracking your spending. It gives you daily and monthly snap shots of your spending, and even gives you suggestions on how you can save on specific bills. We highly recommend this because if you don't even know how much you're spending every month, how are you going to know how to stop the bleeding? Bleeding out money every month is no fun and can get depressing so take charge of your finances. Our sponsor, Companion Tax offers financial planning services so feel free to contact them if you rather have outside help to get the ball rolling. You can visit them at companiontax.com and use the code TSEG2018 for a free consultation. Most wealthy people spend less than they make, they pay attention to where their money goes when it is spent, they save, and they invest their money. There's no reason why we can't all do this and thrive as a community. I'm sure we all know that the people with the money are the ones that control the world. Imagine if the adult entertainment industry actually had lobbyists, like all other industries. We would have much more control over the current laws than we have now. Think of the bigger picture. And if you can't do that for some reason, ask yourself, do you want to

HAVE

to work until you die? If the answer is no, then take the first step to financial independence by taking charge of your finances. We are actually going to be interviewing a now retired companion who used the money she earned as an adult entertainer to invest and set her up for life where she no longer has to work. Ask yourself, do you want to live a life by default or a life YOU DESIGNED?