How To Screen Clients (Red Flags To Watch Out For)
In the final episode of 2018 Chantel and Vivian ask the most important question from the owner of a screening and advertising directory RSAVS (formerly RoomService2000). Learn the tips and tricks from an expert in screening. Let's end 2018 on a high note and start 2019 on a safe one! Happy New Year to all of our wonderful listeners and supporters.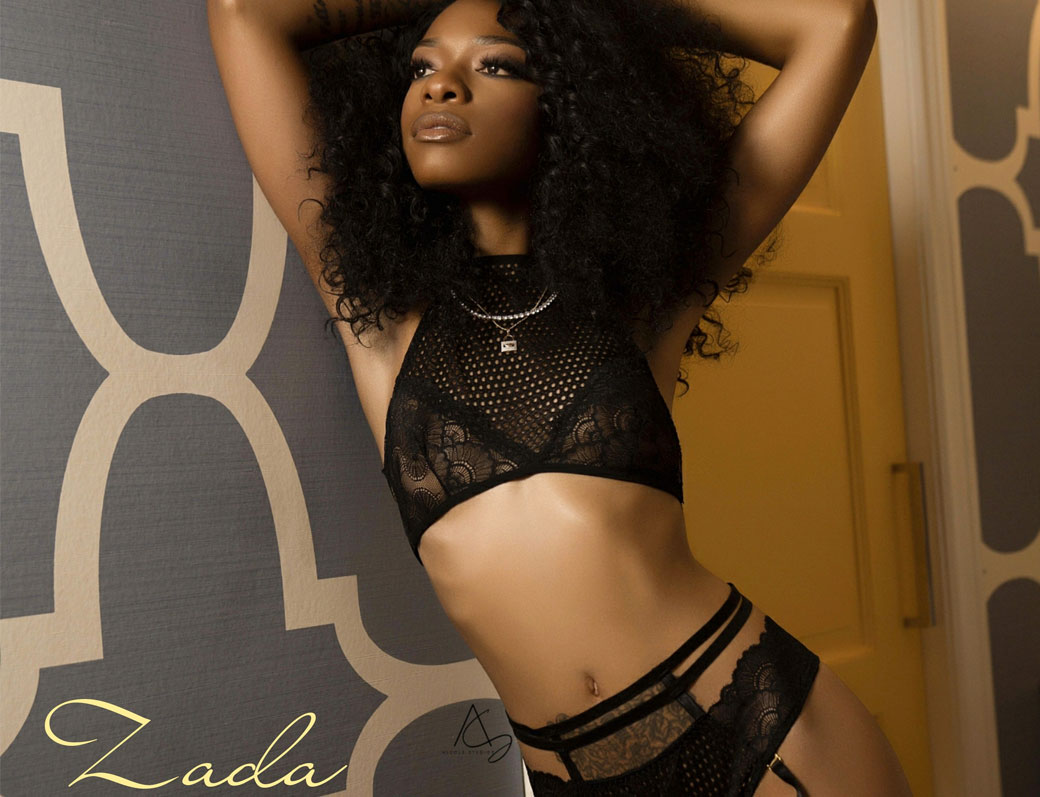 Zada Freespirit
Femme Fatale December 26, 2018
Vivian would like to give Tampa a chance to redeem itself as a fun city. For this date idea, Zada and Chantel can take the 3 of them, plus a generous suitor, on an unforgettable evening showing the best of Tampa. 
From the New York Post, Nov 5, 2018: The truth about men who pay for sex (By Kate Iselin who is also companion)
All it takes is a quick look at any media featuring sex workers to see where people would get the idea that most of the clients are creeps.

Films and TV shows cast clients as either sinister perverts who slither around in the darkness waiting for workers to attend to them with a whip and a cane, or drug-addled millionaires looking for more Barbie-lookalikes to fill their yachts with for the weekend.

Then there's the way sex workers are represented in the news. We've all seen the stock photo: a hand extended from a car window, beckoning a pair of legs toward it.

Not only is this a misrepresentation of what sex work actually is, but it's also dehumanizing to both the client and the companion.

The majority of people who visit sex workers — whether they visit strip clubs, brothels, see private workers, or simply download some good, old-fashioned porn — are as normal as you and me.

They have jobs, and hobbies, and families, and social lives, just like anyone else. Many are great conversationalists, and a huge majority are respectful, caring and kind.

So why does the myth continue to exist? Why do we think all clients are nasty creeps? It's the heavy stigma around sex work that carries over to our clients, too: It comes from fear. If it's difficult for some people to comprehend being a sex worker, or seeing one, so their first instinct is judgment and fear.

Companions provide a luxury service. Although we might be important to many, we're are not in the same class as food, shelter and water.

Many people envy luxury items because they can't afford it, so they turn around and hate on it. At the end of the day, it all boils down to individuals and their 'morals".
Fan Questions & Feedback:
From: Online form on show's website
Subject: New Listener fellow companion
Message: Hello Lovely Ladies,
I'm a fellow companion who is based out of Toronto Canada. I took a four year hiatus and I've now we re-entered the industry, I'm quite excited and a little nervous. I decided to try to find some podcasts about escorting to get inspired and to shake my nervousness and I came across yours today. I'm so happy that I found your podcast. It's so refreshing to listen to. I just finished listening to podcast #29 and I have a question, how do you transfer money you receive while touring to different countries into your account? Do you accept cash, PayPal, etransfer etc…?
Thanks for taking the time to read this. I'm off to listen to more of your wise words!
Warm Regards
---
From: Online form on show's website
Subject: Dilemma
Message Body: Hi Ladies !
I've been a fan of the podcast and I have been following your advice. I started escorting in London, UK in September and I've been doing quite well. Most of the experiences with my clients have been amazing so far. Unfortunately, my most recent client (haven't seen him before) turned up to the booking with "snowflakes/party substances" and appeared to have used some prior to the booking. I ended the booking after an hour as I felt too uncomfortable to proceed. He paid me for two hours of my time and left without too much hassle.
Is it the norm to get clients like him? If so, what are some of the things to look out for and how can you keep yourself safe?
Kind regards
---
From one of our femme fatales via Twitter DM
I was wondering if you guys could touch on or even just mention that this is not how you find a mentor (I'm not even a mentor to begin with nor do I know this girl at all). "Tagging along" in appointments is so beyond odd and not discreet
---
Hello,
Firstly I'd like to congratulate you on the success of your podcast. As a newbie I have found it a resourceful tool in navigating the world of escorting – especially as an ebony escort.
I write this email as I am after some further advice about freestyling and how it works/differs from escorting.  I listened to episode 27 and tried to get as many tips as possible, but I am still unclear about whether or not you approach meeting men when freestyling as you would as would as an escort.
For example you mentioned never to bringing up money and to think about the long-term benefits. Do you mean freestyling at high end restaurants and hotel bars isn't for picking up escort clients but more for sugar type arrangements? Should I be freestyling with the objective of finding men who will buy me gifts instead of giving me money for sexual services? In your opinion is the freestyling technique better at different times and days of the week? For instance,when freestyling in hotel bars should I be looking out for businessmen during the week or vacation/partygoers at the weekend in Knightsbridge/Mayfair? Can you also tell me if I should ever disclose I am an escort (business cards with my escort info) or do I make up a false profession and indicate I want to be gifted/pampered. At what point and how do I tell the men I want money/gifts – I mean how does one get the loot lol?
I apologise if my questions seem obvious, but I have been very unclear about this way of working for some time now and I see so many women on Instagram freestyling and I too want to be successful at it.
If you could offer any further advice I would really appreciate it.
Many thanks